Laboratory of Extrasynaptic Signalling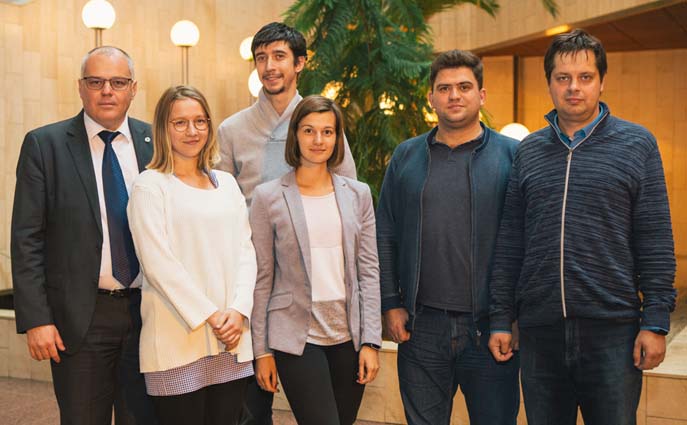 The laboratory is engaged in research of cellular and molecular mechanisms of information coding in neurons and glia networks, which are the basis of learning and memory.
Researchers are solving the following tasks:
To study how internal factors (hormones, pregnancy, aging) and environmental factors (anthropogenic pollution, nutrition, microbiota) influence on the brain functions.
To study of neurodegenerative diseases, such as epilepsy, Alzheimer's disease, lateral amyotrophic sclerosis, Parkinson's disease.
Mathematical modeling of processes in the brain.
Cell technologies. Studies using electrophysiological and optical methods of processes occurring in neuron-astrocytic cultures derived from animals or from human iPS cells.
Work with brain sections. The use of electrophysiological (patch-clamp) and optical methods – two-photon laser scanning microscopy, FLIM, superresolution.
In vivo studies. Optical imaging and electrophysiology in vivo, behavior.
Loading...
Loading...
Alexey Semyanov
Russia, Moscow, Ul. Miklukho-Maklaya 16/10 — On the map
Loading...