Laboratory of Extrasynaptic Signalling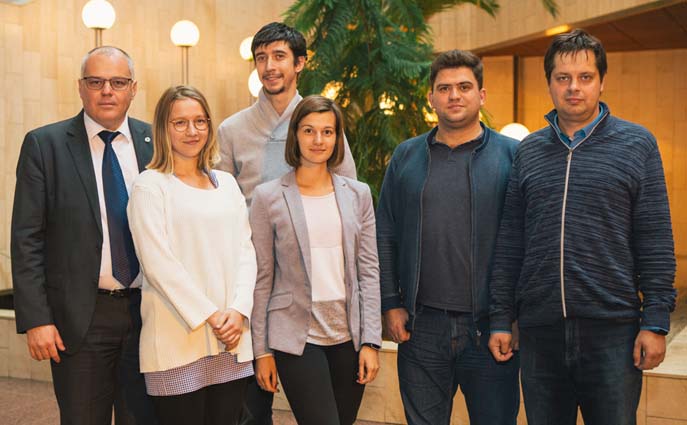 The laboratory studies cellular and molecular mechanisms underlying the brain function.
The role of interactions among different cell types and non-cellular elements forming the active brain milieu.
The influence of ageing and internal factors (gene expression, hormones, pregnancy) and environmental factors (e.g. diet) on brain cells.
Molecular and cellular changes in the brain active milieu in neurodegenerative diseases.
Fullname
Position
Contacts
Alexey Semyanov

, C-MAS, Prof., D.Sc

pr. r. f.
Olga Volpina

, Prof., D.Sc

pr. r. f.
Anna Kamynina

, Ph.D.

r. f.
Alisa Tiaglik
j. r. f.
Anna Fedotova
j. r. f.
Denic Ashrapov
stud.
Kryuchechnikova A.N.
t. q. - lab. as.
Dubinina S.A.
eng.
Soldatova A.E.
eng.

Previously worked here

Brazhe N.A.
Alexey Brazhe
Dmitri Koroev

, Ph.D.

Alexander Popov

, Ph.D.

Alexander Popov

, Ph.D.

Tat'jana Volkova

, Ph.D.

Yulia Dembitskaya
Ekaterina Moiseeva

, Ph.D.

Dmitry Aronov
Maxim Doronin
Shuberneckaya O.S.
Pavel Denisov
Anton Pushkarev
Sutyagina O.I.
Loading...
Loading...
Alexey Semyanov
Russia, Moscow, Ul. Miklukho-Maklaya 16/10 — On the map
Loading...