Press-room / events / Conferences /
International conference "Biomembranes - 2018" at MIPT
Dear Colleagues! We are very pleased to invite you to participate in the International Conference "BIOMEMBRANES 2018", which will be held on October 1-5, 2018 at the Moscow Institute of Physics and Technology (MIPT), Dolgoprudny, Moscow region, Russia.
October 1–5, 2018 (This event is over)
This is the first meeting within the International Conference Series "Virtual Human – Imaging Across Scales" co-organized by scientists from Russia, Germany, China, and USA.
The registration is open on https://biomembranes2018.ru/
In parallel, an International School "Mechanisms of aging and age-related diseases" will take place as a satellite event of the Conference on September 30 - October 5, 2018. https://biomembranes2018.ru/satellite-events.
We are looking forward to meeting you in Dolgoprudny,
Sincerely yours, Organizing Committee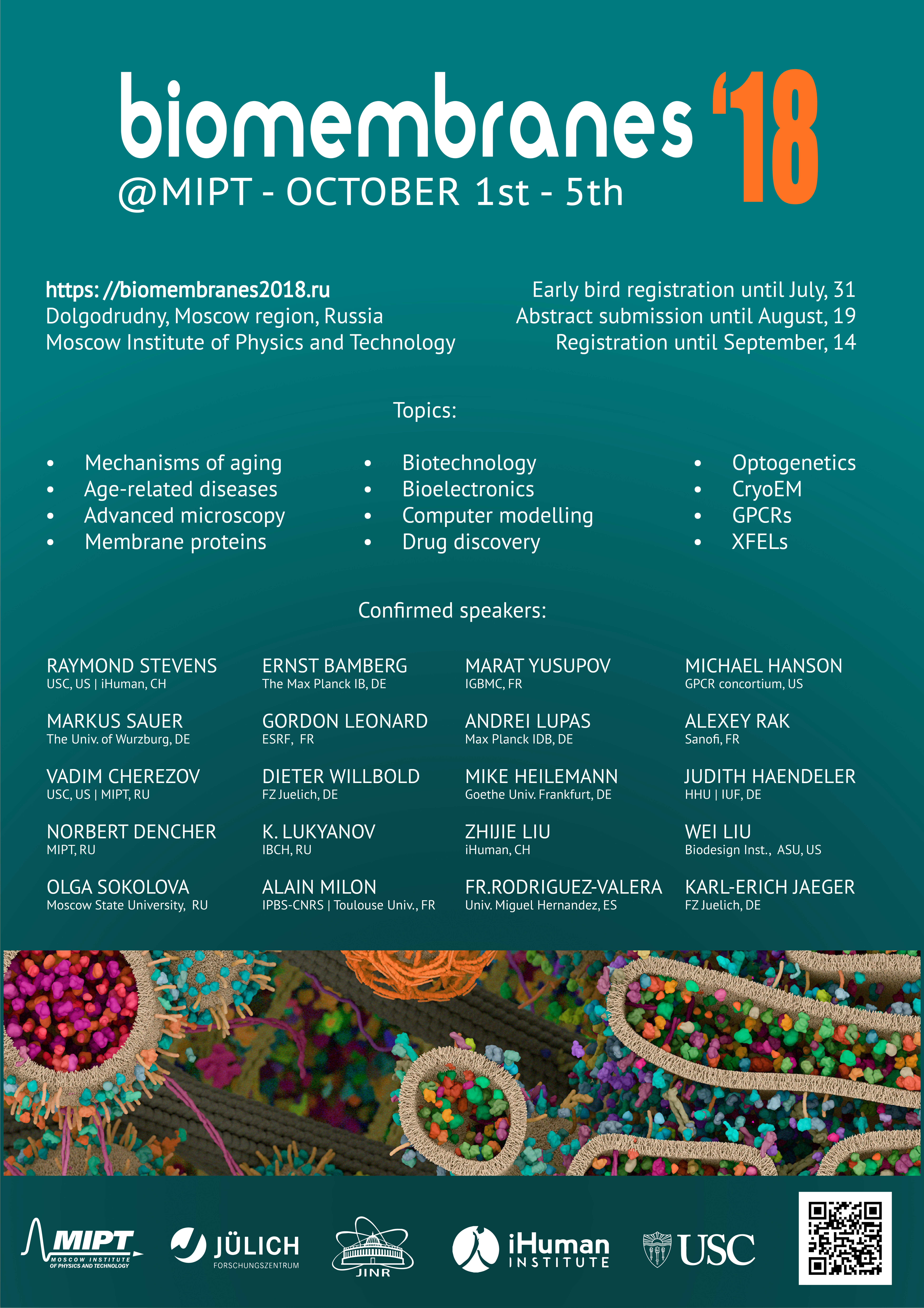 july 2, 2018
Source: https://biomembranes2018.ru/
Attached files: