Group of molecular tags for optical nanoscopy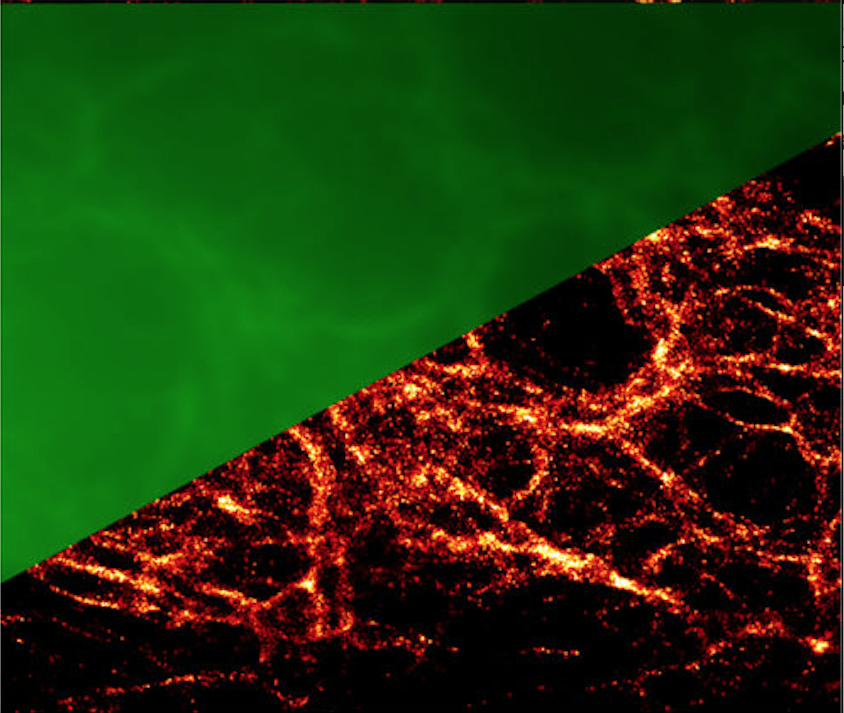 The Group is working on the creation of reporter systems adapted for live-cell nanoscopy. The group was formed in 2018.
Protein-PAINT method: the reversible interaction of a genetically encoded reporter protein and a small-molecule fluorogenic dye freely penetrating the cytoplasmic membrane allows for high photostability and labeling density of target structures. We have developed green, orange, and red fluorogen-protein pairs suitable for localization microscopy (SMLM) as well as STED 
Loading...
Loading...
Alexander Mishin
Russia, Moscow, Ul. Miklukho-Maklaya 16/10 — On the map
Loading...