Laboratory of Molecular Instruments for Neurobiology
Who are we?
The laboratory was formed in 2017 from a preexisting group that was officially organized in 2014 under the "Molecular and Cell Biology" Program of the Presidium of the Russian Academy of Sciences, concomitantly with the Department of Molecular Neurobiology (de facto the group was active since 2008). We are a young and ambitious team and we are always open for new members. Graduate and PhD students are most welcome!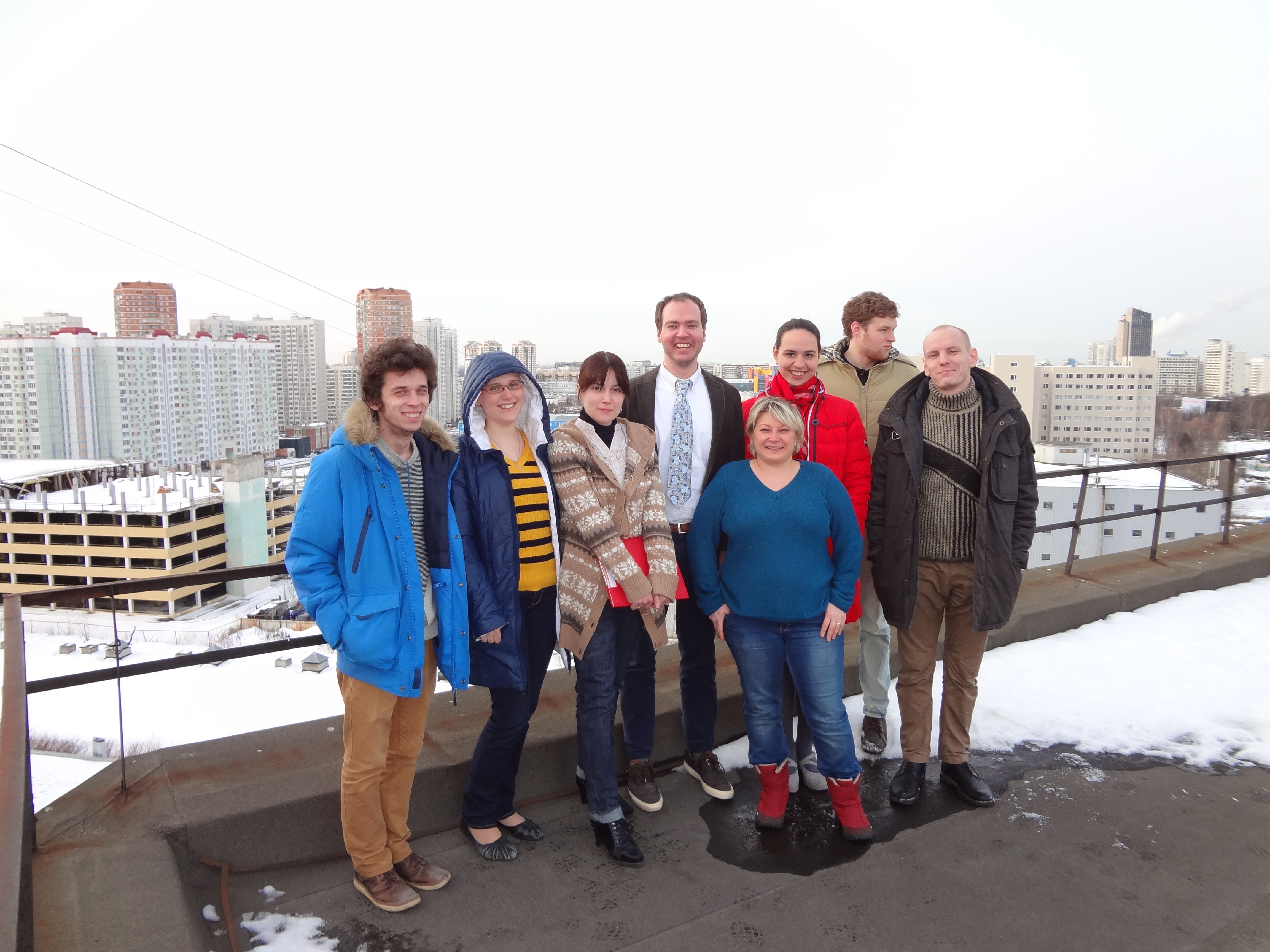 What are we doing?
Study of under-investigated natural venoms and poisons from jelly fish, centipedes, certain spiders, leaf beetles, sea urchins, and stingrays.
Design and production of molecular instruments for neuroscience.
Production of diagnostic tools and search for drug hits.
Our international partners:
Toxicology and Pharmacology, KU Leuven (Belgium). Head, Professor Jan Tytgat.
Experimental Anesthesiology and Pain Research, University Hospital of Cologne (Germany). Head, Professor Tim Hucho.
Maduke Lab, Stanford University (USA). Head, Professor Merritt Maduke.
Kullmann Lab, Institute of Neurology, University College London (UK). Head, Professor Dimitri Kullmann.
| Name | Position | Contacts |
| --- | --- | --- |
| Alexander Vassilevski, Ph.D. | depart. dir. | avas@ibch.ru, +7(495)336-65-40 |
| Petr Oparin, Ph.D. | r. f. | spud-13@mail.ru, +7(495)336-65-40 |
| Alexey Kuzmenkov, Ph.D. | r. f. | aleksey.kuzmenkov@gmail.com, +7(495)336-65-40 |
| Antonina Berkut | j. r. f. | Problemka2008@gmail.com, +7(495)336-65-40 |
| Maria Sachkova, Ph.D. | j. r. f. | sachkovamasha@mail.ru, +7(495)336-65-40 |
| Anton Kommer | PhD stud. | lipokuza@rambler.ru, +7(903)6750157 |
| Nikita Kuldyushev | stud. | nikita.kuldushev@phystech.edu, +7(495)336-65-40 |
| Tat'yana Kotova | t. q. - lab. as. | |
| Daniil Lukyanov | t. q. - lab. as. | |
| Andrey Gigolaev | res. eng. | gig-andrey@yandex.ru |
| Ivan Chudetskij | res. eng. | ivan.chudetskiy@gmail.com |
| Zhanna Kanaevskaya | lab. as. | zh-kanewskaya@yandex.ru, +7(495)000-00-00 |
Alexander Vassilevski
Russia, Moscow, Ul. Miklukho-Maklaya 16/10 — On the map
IBCh RAS, build. 51, office. 365
Phone: +7(495)336-65-40
E-mail: avas@ibch.ru
Structure of two-domain spider toxins (2017-11-28)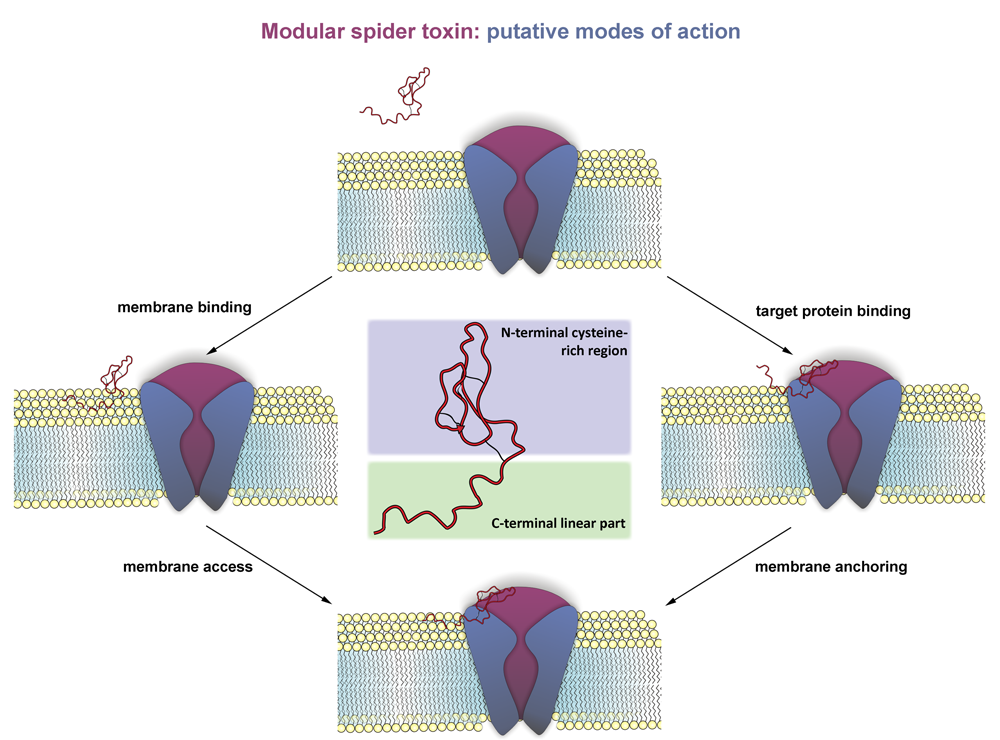 Venoms of many spiders contain two-domain toxins that unite in their structure modules, which are similar to "simple" single-domain toxins. We conducted a detailed structural study of those toxins that consist of disulfide-rich (similar to ordinary neurotoxins) and linear (similar to conventional cytotoxins) modules. Linear modules can serve for the association of two-domain toxins with membranes due to the formation of amphiphilic helices, characteristic of membrane-active peptides. We propose a "membrane access" mode of action for two-domain toxins: linear modules interact with lipid bilayers, whereas disulfide-rich modules bind to protein receptors.